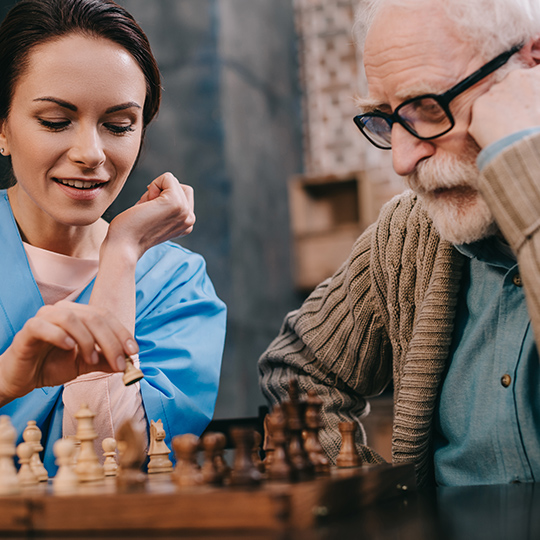 Give Your Loved One Peace & Serenity
Remembering things naturally becomes harder as we get older. 1 in every 4 people over 65 has cognitive impairment, and 1 in 10 struggles with dementia. If your loved one is dealing with challenges related to memory loss or cognitive decline, The Legacy of Farmington can help.
The Legacy of Farmington offers memory care for seniors with dementia, Alzheimer's, and other cognitive challenges. We create a supportive environment for all residents to help them thrive safely.
Could our Memory Care program benefit your loved one? Contact us today and speak with one of our staff to learn more.
What Is Memory Care?
Whenever we receive a new Memory Care resident, we learn everything we can about their abilities and challenges. This information helps us create personalized plans to achieve their wellness goals.
By providing our staff with special training and focusing on each individual's needs, we provide the support that makes a noticeable difference. Our Memory Care residents have the specific help they need to enjoy life while maintaining their dignity and peace of mind.
What Kind of Care Does Your Loved One Need?
Memory loss and cognitive challenges take many forms, so Memory Care residents can have vastly different needs. Before choosing Memory Care for your loved one, we recommend speaking to one of our registered nurses about what kind of help will benefit them most. The more we know, the more comfortable we can make them.
We can help with many different tasks, depending on the needs of each Memory Care resident. Such tasks include:
Taking medication
Eating and drinking during meals
Maintaining personal hygiene
Washing and bathing
Getting dressed in the morning or undressed before bed
Adjusting to life in our community
And more
What Is Enriching Connections?
We provide specialized training for all Memory Care staff through our Enriching Connections program. Enriching Connections teaches our employees how to create wellness plans for those with dementia so they can achieve safe levels of independence in our structured environment.
Enriching Connections is based on 7 key values:
Relationships & Community: We create a welcoming environment that supports rewarding social interactions.
Commitment: Every member of our Memory Care staff is actively involved in providing high-quality care for our residents.
Certification & Training for Staff: We ensure all Memory Care staff members are certified by the Alzheimer's Association and provide additional memory care training.
Services: Our nursing team works closely with residents and their families to devise effective wellness plans for every individual.
Meaningful Life & Engagement: We use our Wellness Wheel values to improve life for residents.
Environmental: We ensure that residents with physical and cognitive needs of all kinds can access our facilities easily and enjoy them safely.
Accountability: We continue to evolve our care and services to reflect the priorities of residents and their families.
Memory Care May Be For Your Loved One If…
They struggle to live independently because of dementia, Alzheimer's, or other cognitive challenges.
They are at risk of accidents or injuries due to dementia, Alzheimer's, or other cognitive challenges.
They can no longer receive the support they need from their current caregivers.
They can no longer remember or fulfill their responsibilities to other people in their lives.
They could see their health and wellbeing improve from living in a structured community.
Our Memory Care Services
The Legacy of Farmington offers our Memory Care residents the following wellness services:
Modified events and activities with extra structure to encourage the development of healthy routines
24-hour skilled nursing care available onsite, including registered nurses, licensed practical nurses, registered nursing assistants, and trained medication aides
Optional personalized dining options overseen by a dietician, including 3 daily meals and snacks
Individualized wellness programming based on our Wellness Wheel
Assistance traveling to and from meals
Regularly scheduled care conferences to monitor and improve resident health
Access to housekeeping, personal laundry, and linen services
We continuously learn about our Memory Care residents so that we are always in step with their needs. This attention to detail allows us to maintain excellent standards of living for each resident in Memory Care.
Living in Memory Care
We designed The Legacy of Farmington to support seniors with a variety of physical and cognitive needs. Our Memory Care residents benefit from:
Spacious dining areas that facilitate meaningful socialization
An enclosed outdoor courtyard providing safe access to fresh air and scenery
Access to the grand bath and whirlpool spa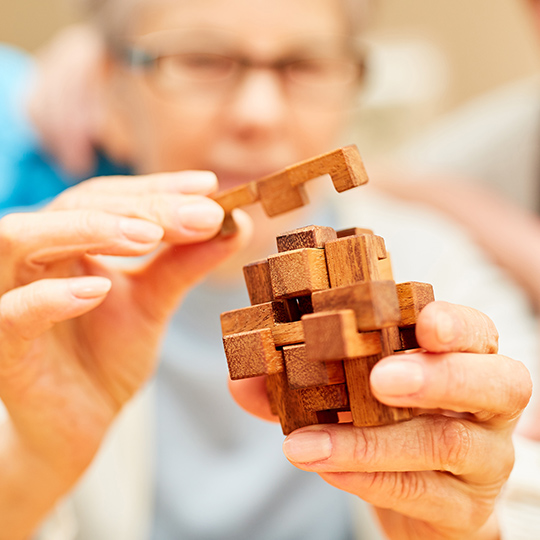 Memory Care Apartments
Our Memory Care members live in the safest and most secure areas of our community. Their apartments contain the following features:
Private apartment-style quarters
Kitchenettes for preparing meals
Bathrooms with showers
Televisions with basic cable
All utilities included, except phone
And more!
Why Choose The Legacy of Farmington?
How to Find Us
Finding us is easy, and we look forward to showing visitors around our community. We are located on Denmark Avenue, near the picturesque Dakota City Heritage Village.
Email Us
Our Address
22300 Denmark Avenue
Farmington
,
MN
55024